Business
Very Good Ventures and CreateThrive are now One Team!
Expanding Opportunities in Flutter and Beyond

Very Good News!
I am thrilled to announce that CreateThrive has been acquired by Very Good Ventures, creating a strategic partnership with the world's largest Flutter Consultancy Team!
Let me put this in other words: We are now officially part of Very Good Ventures (VGV)! 
VGV is the definitive brand that will represent both teams, now as one global team with more than 120 people bringing together expertise, resources, and cultures focused on high-quality software solutions and beautifully designed products. 
With more scale comes more opportunity — for the company, each team member, the community, and the impact we can have on our clients and communities. 
Just in case you didn't know: What is VGV?
Very Good Ventures was founded in 2018 by David DeRemer, and it specializes in designing and developing digital products and experiences, focusing on disruptive technologies like Flutter. VGV's team designed, built, and delivered the first commercial Flutter app for the Broadway musical Hamilton, and since then, they've been close collaborators with Google, pushing the boundaries of Flutter.
VGV is also a strong driver of best practices and development standards in the Flutter community. They are committed to open source and providing the community with resources to create higher-quality applications.
As VGV has grown, they have expanded its services beyond Flutter engineering support. Their main work has been supporting clients through their entire product lifecycle journey from ideation, strategy, research, definition, design, development, launch, growth & optimization, etc. 
A Natural Collaboration
We have been partners with VGV for several years, collaborating on various projects and sharing mutual respect and alignment regarding Flutter and its best practices.
This acquisition did not happen overnight but evolved organically over time. The two companies have shared projects, referrals, and even team members, building a solid foundation of trust and mutual respect over the years. With similar sizes, cultures, and aligned values, it was only natural for both parties to join forces and explore the potential for growth and innovation together. The positive implications of our collaborations led to ongoing discussions, eventually culminating in the decision to merge efforts. The whole process was quite extensive, starting in the 2022 second quarter, as we shared projects and positive experiences kept accumulating, reinforcing the idea of closer collaboration.
Expanded Services and Reinforcing Clients Bonding 
By joining forces, VGV and CreateThrive have expanded their capabilities and offerings. VGV's existing strengths in Flutter best practices, Design Teams, and Management are complemented by CreateThrive's expertise in Web Services, Backend Development, and QA. This synergy enables VGV to work with a broader spectrum of clients, ranging from startups to enterprise-level companies. Also, the teams involved will find new challenges and gain exposure to diverse industries, enhancing their professional growth and expertise.
Creating the World's Largest and strongest Flutter Team
Imagine the world's leading Flutter company and the number one Flutter company in LATAM putting efforts together, boasting over 80 developers dedicated to projects, consulting, and training. This is huge: With expertise spanning various clients and time zones, VGV now stands as a leading force in the Flutter community. This achievement not only consolidates its position but also opens up exciting opportunities for developers in Uruguay, where a significant part of the team is based. Collaboration with top-tier clients such as Google and Toyota brings new challenges and the chance to work on groundbreaking projects.

Flutter is experiencing incredible popularity, with its growth trajectory reaching new heights. The number of published Flutter apps has doubled in just the last year, increasing from 500,000 mid-2022 to more than one million today. Offering compatibility across all platforms, Flutter has become the framework of choice for a significant portion of mobile app developers, with one out of every five new mobile apps being constructed using Flutter.
One of the key reasons behind the decision to join forces was the shared cultures and values between CreateThrive and VGV. Both companies prioritize excellence, collaboration, and a client-centric approach. By coming together, they aim to expand and share their culture with more people, fostering an environment that attracts top talent and encourages personal and professional growth. The teams can look forward to gradual integration, leveraging both companies' best practices and processes to create a unified and effective way of working.
CreateThrive: A beautiful journey
This past May, CreateThrive celebrated its 5th anniversary as a company, achieving many milestones in the industry. We have gained a prominent position in the Flutter community, locally and regionally, establishing ourselves as references and working with diverse clients from the USA and Europe. Throughout these five years, we have accomplished all the goals we set in terms of commercial growth. However, this only means that we're aiming for more. We will continue working with our current clients, providing them with more resources, experience, capabilities, and a wider range of services.

Special visits
During June, we had the privilege of hosting a visit from part of the VGV team from the USA at our Headquarters in Montevideo. This remarkable occasion allowed our teams to personally connect with David DeRemer, CEO and Founder, Meghan Bowen, VP of People & Legal, Tom Arra, Head of Program Management, and Erik Manley, COO at VGV.
The entire week was exciting as both teams embraced the opportunity to forge meaningful connections, fostering an environment of collaboration and knowledge exchange amongst our coworkers. Our teams laid the foundation for a fruitful and enduring professional relationship through personal interactions, engaging meetings, and dynamic schedules.
On Thursday, the 15th, we joined forces with David to unveil the great news to the entire CreateThrive's team, igniting a spark of enthusiasm that spread like wildfire. To commemorate this remarkable achievement, we went on a one-of-a-kind after-office celebration, where we gathered on a breathtaking rooftop with panoramic city views, raising our glasses in a toast to success and the limitless possibilities that lie ahead.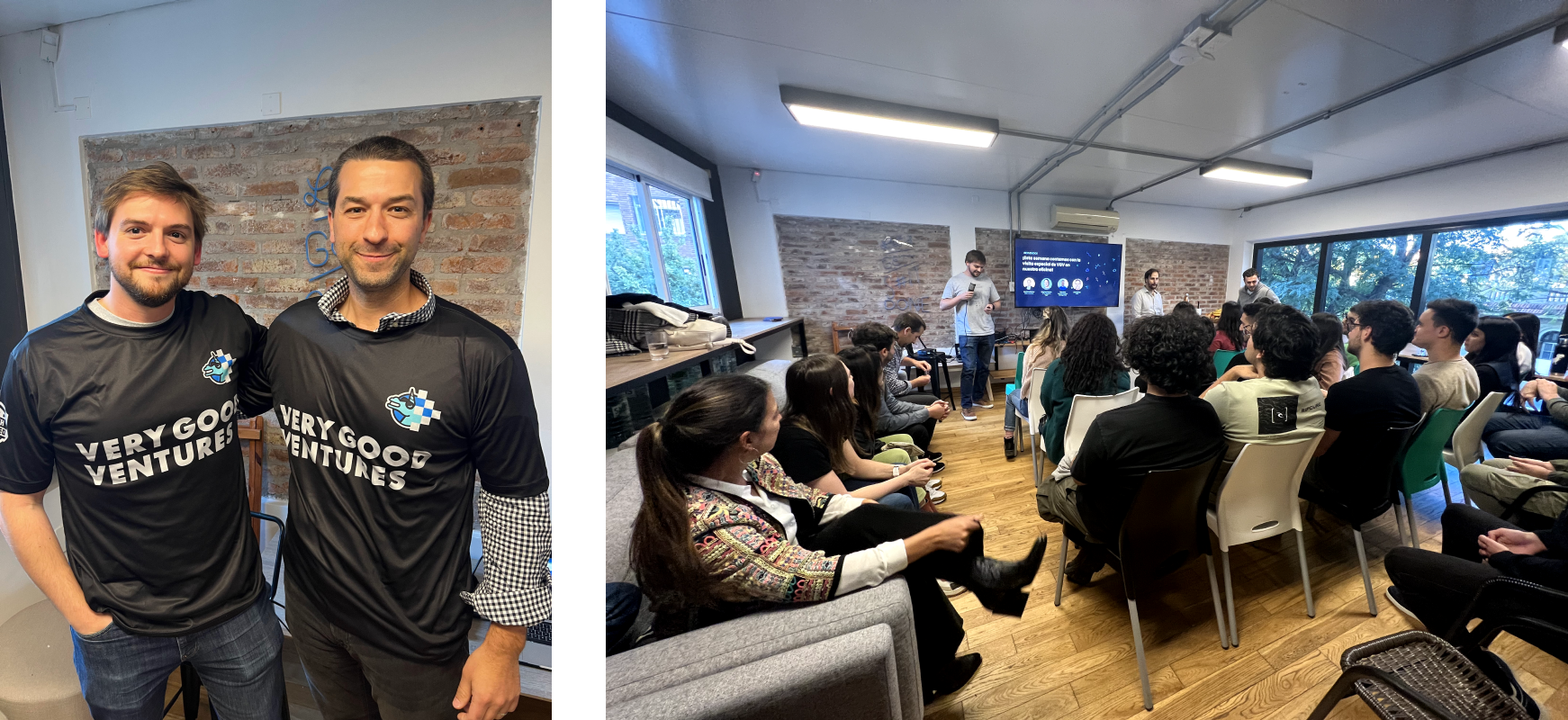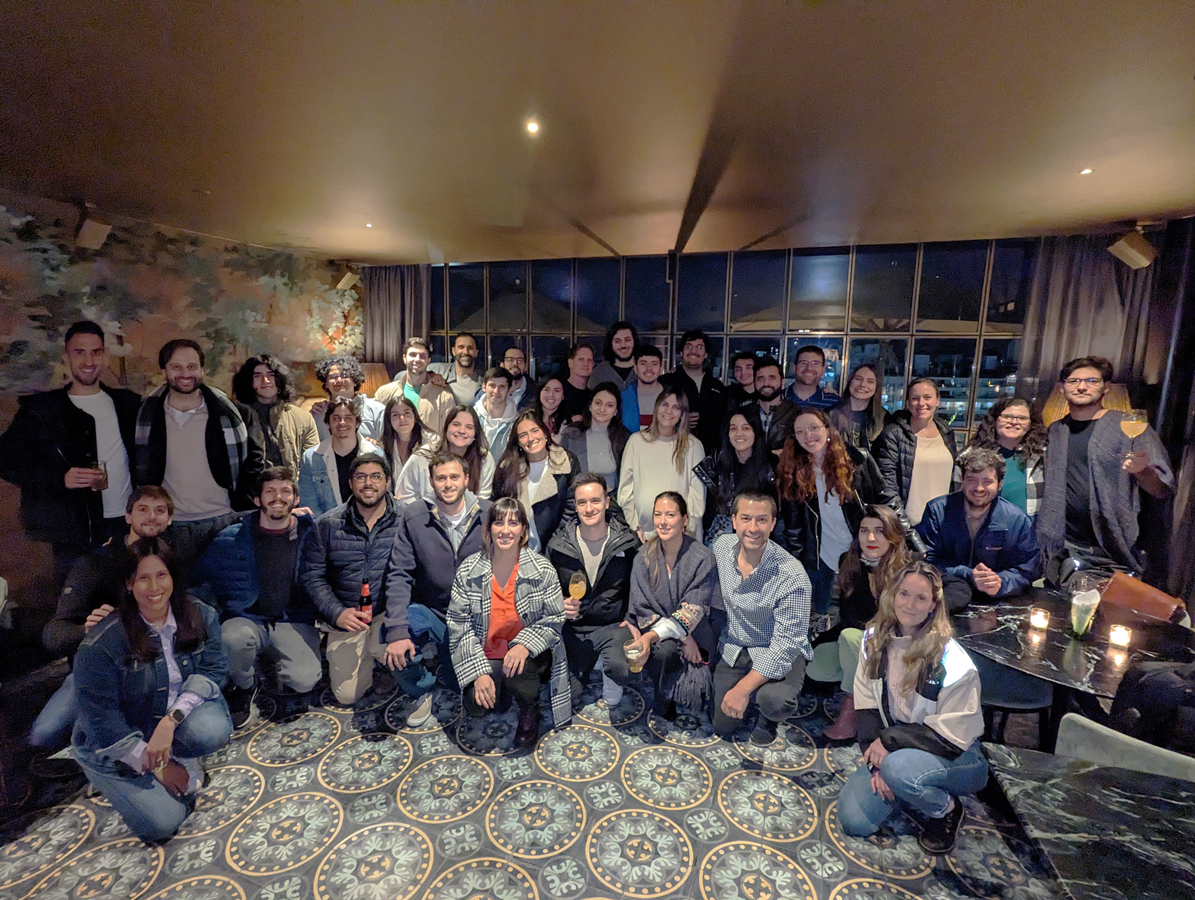 Expectations and Future Growth
With VGV's established brand presence and capital rounds, the stage is set for steady growth and expansion. The gradual integration of teams and processes will ensure a smooth transition while maintaining the hunger for more and a spirit of continuous improvement. We have the advantage that the teams already know each other, our ways of working are very similar, and most importantly, effective. Any changes made will improve processes and unify different practices of each company. One of the reasons why both companies were attracted to each other is the way they do things, which can enrich other companies.
This represents a significant change for everyone, with new opportunities and challenges, becoming part of the pioneering and number one company in its field. We have the talent and ability to achieve what we set out to do. However, we know that any change brings doubts and anxiety, so our primary goal is to be transparent and clear during the process. 
The potential for VGV is immense, and the opportunity to strengthen the Uruguayan job market and contribute to the growth of the developer community is huge too. 
We are excited about the future and the opportunities this one global team will bring. We encourage you to apply to VGV and be part of this amazing company with promising success and experiences! 

VGV's Founder & CEO David DeRemer explains how we're going from longtime partners to a united global team here: https://verygood.ventures/blog/vgv-acquires-createthrive